Fall Content Creation Collection
Affiliate Resource Page
​

Sign up for Affiliate updates and reminders via email
You can also join my affiliate Facebook group to keep up-to-date.
April's Affiliate Facebook Group
https://nichestarterpacks.com/amember/aff/go/XXXX?i=386
If you have any questions, comments or would like to add a bonus please contact me (April) at [email protected]
Here is the Format for your Affiliate Link:
Here are all the aMember Affiliates Links. You can copy and paste them (if your affiliate account is set up) instead of going to the dashboard. To use these you'll need to replace XXXX with your own affiliate ID.
Content Creation Collection Bundle Sales Page (THE SALES PAGE IS A WORK IN PROGRESS)
You can grab the affiliate link through the link above, you can also add bonuses to one or both parts of the sales funnel. If you're not sure how - scroll to the bottom of the page to get step by step instructions. If you have any questions - please let me know!
CAUTION: The email files will not be final until September 22d!
​You can also use the Google Doc Shared to get all the EMAIL SWIPES RIGHT HERE (they are the exact same ones below)

I've provided them above to make it easier for you to copy, paste, tweak and schedule in your email autoresponder. Just make sure to add your affiliate link where indicated. :)
LONG EMAIL

Email Swipes

LAST DAY SWIPES
SUBJECT: $1,600+ Worth of Products For Only $27
When you're in business creating content is one of the most important tasks that we do as business owners, but sometimes trying to think of ideas for blog posts, social media posts, products, emails and reports can be time consuming.
>>Grab the Content Creation Collection Bundle Today Before It is Gone: AFF LINK
(https://nichestarterpacks.com/amember/aff/go/XXXX?i=386)
But don't worry I've got a solution for you. April Lemarr is hosting a HUGE bundle with over 31+ online business people collaborating with products that are going to help you create content quicker and easier than ever before with done-for-you content, templates, planners and training that is going to help you step up your game.
All of these products are worth $1,600+!
Take a look at everything that is included:
Connie Ragen Green from Small Business UnMarketing has the Content Marketing Made Simple - Syndication Optimization valued at $29
Rayven Monique at Color Monthly contributed the Amazing Affirmations - Money Mindset Coloring Pages valued at $30
Teresa Nichole Thomas from Zen PLR contributed Halloween Wordart valued at $17
Tara Alexandra from Tara Kachaturoff, LLC contributed 365-Day "Today, I Learned" PLR Package (journal interiors, quotes, tweets, graphics) valued at $47
Vicki Patton from Build Your Best Year contributed Bizzy Quote Membership valued at $47
Anthea Forsdike at Wellness-PLR contributed 200 Motivating Social Media Posts valued at $29.99
Norma Allen Esler from HomeFreeMedia contributed HomeFreeMedia Shop Credits valued at $51
Wendy LugoSantiago at Digital Marketing LSEG contributed Social Media Graphic Templates valued at $27
Tracy Roberts & Susanne Myers from Piggy Makes Bank contributed a Gift Certificate valued at $87 .
Lynn Neville at Lynn Neville Content & Marketing contributed Positivity Done For You Bundle valued at $127
Geoff and Susie O'Dea from Master PLR Gift Certificated valued at $27
Huw Hughes at NitroPLR is offering Absolute Clean Eating PLR Bundle valued at $17
Lynn Webb at Planner Creators PLR is offering a $30 Gift Certificate
Shirley Noah at In Good Health Coach is offering 60 Social DFY Social Graphics for Health, Wellness, Self-Improvement Niche valued at $17.00
Ana Tarouca at My Fair Ladies Printables Boutique (my new store) is offering 2020 Chilly Dogs Planner valued at $25.00
Brigitte Nadeau is offering How to Use a Chatbot + 5-Day Challenge to grow your list valued at $27
Neill MacKenzieis offering Repurposing PLR for Profit valued at $17
Amy Smereck at Fruitful Freelancing is offering Content Plus! 7 Profitable Service Add-ons for Content Creators valued at $20
Shannah Holt is offering DFY Social Media Graphics Packages from my Monthly Club valued at $19.98
Julie Coffman at PublishLowContentBooks.com is offering Mix 'n' Match Health Planner valued at $27
Alice Seba at Publish for Prosperity is offering Personal Planner Mega Pack valued at $47
Alice Seba at DFY Templates is offering DFY Newsletter Templates Package valued at $37
Helen Doherty from Square But Funny Social Media Videos To Share To Help You Become A World Hero valued at $27
Terri & Joe Alamo at TLC For Coaches is offering Social Media Booster Packs valued at $25
Stephanie Bledsoe at Stay Goal'd is offering Pomodoro Time Management Planner value at $27
Mitzy Thompson is offering Blog Post Payday valued at $37
Gabby Conde at A Cup of Zen LLC is offering a $30 Gift Certificate to Choose What You Want
Kelly, Sam & Avery at White Label Perksare offering a $30 Gift Certificate
Amy Harrop is offering Easy Image Income valued at $19.99
Rachel Youngsonat UsePLR is offering a CCC Special Bundle from UsePLR valued at $67.00
Jennifer Andersen from Health & Wellness PLR is offering $152 worth of Self-Help Products
April Lemarr from Niche Starter Packs is offering over $325 worth of PLR Bundles
April Lemarr at Niche Starter Packs has a Project Template: Product Creation & Sales Funnel valued at $27
Don't let the size of this overwhelm you. You can use what you need and leave the rest.
You're getting such a variety of products and tools that you get in this bundle.
All of these products, tools and resources are only $27. That is a ONE TIME payment. This bundle is ONLY available until Monday, September 30th and then it'll be gone.
>>Grab the Content Creation Collection Bundle Today Before It is Gone: AFF LINK (https://nichestarterpacks.com/amember/aff/go/XXXX?i=386)
​

To Your Success,
[Your Name]
P.S. Take a look at all the PLR, templates, done-for-you social media graphics and printables that you can use as your own. Just tweak, brand and start using it today.
Get Your Affiliate Link Now!
Step 1: Go to the aMember dashboard.​
Step 2: Sign up to become an affiliate.
Step 3: Make sure to add your affiliate Payout method-- which is PayPal. When you pick that it'll give you another box that will ask you for your PayPal email address. Once you've filled that out, press the NEXT button.
Step 4: It will take you directly to your affiliate dashboard. You'll see the categories. This one will be under Self Improvement (I'll be changing this category to Personal Development later). Click those words. Then go to the bottom of the page. You'll find the links there.
It will give several links, so make sure you put the bonus under the right one:
CCC Bundle - https://nichestarterpacks.com/amember/aff/go/XXXX?i=386
- Replace the XXXX in this aff link with your affiliate ID.
(THE SALES PAGE IS STILL BEING SET UP)
Step 5: If you want to add a bonus. Check out these steps:
Click the tab that says Affiliate Info and pick the very last option. Affiliate Bonus Link.​

Once you're on this screen click on the New Record button.

Add your Bonus Link Title, Scroll through the find the right product, then add your Bonus Link. Once you've done that click the Save Button. Your customers will be able to pick up their bonus through their Niche Starter Packs Dashboard. You can do this with ALL parts of the sales funnel.

Daily commissions will be offered during the launch period of this product. So for product sold on Monday, I'll give commissions on Tuesday and so on.
Contact Me:
Thank you for your interest in promoting our product. I really appreciate it and if you have any questions, comments or suggestions - please contact me at cccbundle (at) gmail.com or through my contact form.
​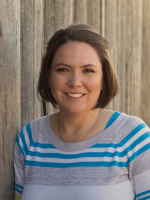 April Lemarr
P.S. If you haven't signed up for my JV Partner email list - you can do so in the form below. Inside you'll learn about all the promotions you can join in on to make money in 2019 and I'll also be giving emails swipes and copy & paste promotions to help you do it! If you need anything from me to help promote my products, please let me know. This could include interviews, blog posts and giving you access to tutorials / how to's to use PLR.
© 2021 Niche Starter Packs. All Rights Reserved. Disclaimer