Juicing Isn't Just For Summer!
Help Your Audience Beat the Winter Blues, Rejuvenate Their Bodies and Be Healthier During the Cold Months With Juicing PLR
Jennifer & April
From Health & Wellness PLR & Niche Starter Packs
HOT Topic That Just Keeps Getting Bigger
Welcome Marketers!
People are looking for easy solutions to get healthier and juicing helps them achieve that result. With this diet it allows them to consume more fruits and vegetables without having to eat a ton of produce. Yet they still get the benefits.
Juicing is a way for them to get this done. They don't have to worry about drinking the sugary juices on the marketplace that contain so much corn syrup and artificial flavoring that can impact their overall health. They'll get their vitamins, minerals and nutrients all in one easy to carry bottle of juice.
This isn't only enjoyed by hard core vegetarians either. You'll find people from all types of diet lifestyles juicing to stay healthy.People are sick and tired of feeling lethargic and run down from their diet. Only having energy to get up and go to work, but then half way through the day they crash and burn. Most know that this is due to their diet, but they still continue as they have always been. Until one day they have had enough.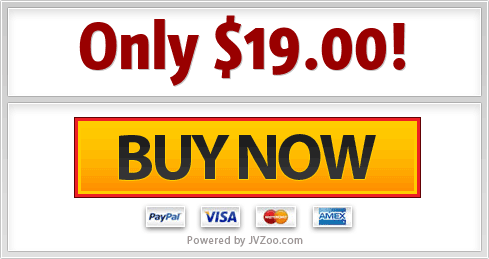 Why People Want to Juice

!
Juicing Helps People in so Many Ways:
Get more fruits and vegetables
You'll absorb more nutrients
Flushes out toxins
Increase focus and productivity
When people juice for their health it can do so much for them from helping to increase their memory functioning to getting rid of toxins that are in their bodies.
People Have a Growing Concern With What They Put in Their Bodies and Want To Get Back To Wholesome Food Habits
People are fed up with the processed food and drinks that aren't good for them. They want to incorporate a more wholesome diet. In order to do this they have to change the way they eat and drink. One way to do that is through juicing.
They have complete control over what types of fruits and vegetables they decide to buy and therefore put in their bodies. This gives them the diet habits that they are craving and making strides to reach.
Juicing isn't a fad that is going to go away! Juice bars are popping up everywhere. You can find a juice bar on almost every corner if you're in the right city. Big franchises have taken notice and now offer fresh juice because of how popular it is.
Juicing is a lifestyle diet choice that people make!
Year Round Way For People to Drive Up Their Immunity and Fight Off the Flu
Juicing might seem like it is a seasonal way to detox your body and feel great for the summer. The way you feel is true, but it being seasonal is not.
Juicing isn't something your audience does during a certain part of the year. People juice for many different reasons and some of these reasons do not go away because it turns a different season. You've got people juicing to get rid of ailments they have, because they want to detox their bodies or they want to get more fruits and vegetables daily.
During the Fall and Winter is especially important because people stress about overeating during the holidays. All of the parties, potlucks and family dinners they are going to participate in. They don't want to gain weight.
Juicing can help during this time. It helps boost your immunity by the vegetables, fruits and roots that you put in it. These can help with common colds, respiratory problems and fighting T-cells. All of which increases your immunity cells.
Juicing is a Way of Life!
Dive In & Help Your Audience
Juicing has been going strong for several years creating millions of dollars for those businesses that cater to it. You can too. Provide valuable content to people who are interested in juicing. The profit potential for you ranges from tangible products such as juicers and recipes books to products that you own and sale.
People Are Searching For Ways To Help Them Juice
Every Single Day
​
Every single day people are seeking out answers to help them juice successfully. They are confused on why they should juice or are searching for answers to confirm that they need to start.
Here's
"What You Get"

with the Juicing PLR Bundle:
Opt In Report "6 Reasons Why You Should Juice"
5 Day Email Autoresponder Series on "Benefits of Certain Fruits & Veggies"
10 Product Reviews
2 Top 10 Product Lists
Opt In Lead Magnet Page (HTML)
Opt In Thank You / Download Page (HTML)
Professionally Designed eReport Cover
List of Affiliate Programs & Products to Promote Recommendations
How Can This Juicing PLR Help You?
The Juicing PLR can be used in many different ways and will help your business grow without spending hours researching your topics, writing your content and designing graphics.
We've taken away these tasks that you'd normally have to get done and provided you with an opportunity to save yourself time and money by doing it for you.
With this pack you'll be able to start collecting subscribers today with a professionally designed Opt In lead magnet for your business. Not only that, but you'll get the report to send them and an email follow up series to keep in touch.
No research time involved. It is done for you. You don't have to worry about finding topics that will grab attention. We've already done it for you!
Save hours writing or hundreds of dollars hiring a ghost writer for your content. We've done this for you as well!
No huge graphics costs. Professionally designed graphics at a fraction of the cost. Just upload the components and start collecting subscribers today!
Here are some AWESOME IDEAS on how to use this:
Give away report as a compelling opt in


You can use the report to give away as an opt in lead magnet. That is what this was designed to do and will work effectively for this purpose.

Boost traffic to your site with top 10 lists


Use the Top 10 Lists that are provided to help your customers make a buying decision, plus people LOVE lists and will be more likely to click on a list versus an article.

Increase subscriber opt in rates


In order to get opt ins to your list you need something to give away to potential subscribers. You'll get a report that has an eye catching professionally designed eReport cover, as well as a landing page that is designed to convert people interested in Juicing.
Here it is:
JUICING PLR PACK
The Juicing PLR is designed with the goal of increasing your subscriber list. Of course, it is PLR and can be used in other ways. You can break up the report and post it as individual blog posts or you could post it as an ultimate blog post for your customers to read on your site instead of as a report.
Module 1 - Opt In Report
Report That Will Attract Subscribers
6 Reasons Why You Should Juice Report
14 pages, 6 sections, 1,808 words
Sections Include:
You Get More Nutrition From Your Juice
It Encourages You to Try New Fruits and Vegetables
You Can Lose WeightJuicing Boosts Your Immune System
There Are No Rules For Juicing
It Becomes a Fun Family Activity
Take a Sneak Peek of What You'll Get:
Formats Included Word & Text Documents.
Module 2 - Professionally Designed eCovers
Professionally Designed eReport Cover
Take a Sneak Peek of What You'll Get:
Formats Included PNG.
Module 3- Email Autoresponder Series
List Engagement Emails
5 Day Email Autoresponder Series
Topic is on Benefits of These Fruits and Veggies
What's Included?
Benefits of Berries (420 words)
Benefits of Carrots (418 words)
Benefits of Kale (415 words)
Benefits of Brussels Sprouts (423 words)
Benefits of Apples (434 words)
Take a Sneak Peek of What You'll Get:
Formats Included Text and Word Documents.
Module 4 - Ready Made Opt In Page
Take a look at the DEMO opt in lead magnet page!
This above link is only a demo and you cannot sign up.
Lead Magnet To Get Your Audience on Your List
What's Included?
Source Files to the Opt In Lead Magnet Page
High Converting Opt In Page Format
Add your autoresponder code and upload to your hosting account and you have an opt in for your audience.
​
Formats Included - HTML Opt In Lead Magnet Page.
Module 5 - Thank You / Download Page
Professionally Designed Thank You & Download Page
What's Included?
Source files for the Thank You Page
Editable files that you can change to make your message unique and in your voice.
Make your subscribers feel welcome with a thank you page.
Thank you pages deepen the relationship you are forming with your community.
Take a look at the DEMO opt in lead magnet page!
This above link is only a demo and you cannot sign up.
Take a Sneak Peek of What You'll Get:
Formats Included - HTML Thank You Page.
Module 6 - Product Reviews
Profit Potential With 10 Product Reviews
Product Reviews
What's Included?
Juicers
Black & Decker 30-Watt 34-Ounce Citrus Juicer (454 words)
Breville The Juice Fountain (428 words)
Breville Juice Fountain Plus 850-Watt Juice Extractor (423 words)
Omega Nutrition Center Juicer (425 words)
Hamilton Beach Big Mouth Juice Extractor (424 words)
Juicing Books
Crazy, Sexy Juice (418 words)
Juicing For Beginners (407 words)
The Big Book of Juices (451 words)
The Juicing Bible (450 words)
The Ultimate Book of Modern Juicing (415 words)
Take a Sneak Peek of What You'll Get:
Formats Included Word & Text.
Module 7 - Top 10 Lists
Boost Traffic & Earn Money With Top 10 Lists
People love lists and seek them out when they are doing research. They like them so much because the work has already been done for them.
What's Included?
Top 10 Juicers (767 words)
Top 10 Juicing Books (793 words)
You'll be able to provide your audience with two top ten lists related to the product and refer them to these to help them make their buying decision.
Take a Sneak Peek of What You'll Get:
Formats Included Word & Text.
Module 8 - Top Affiliate Programs & Products in Niche
Resource of Affiliate Programs & Products To Promote
This resource will help you find products that are top quality and you can promote right away. You won't have to take the time to do the research because we've already done it.
What's Included?
Top Clickbank Products
Amazon Products To Promote
Formats Included Word & PDF.
Get the Juicing PLR Pack Today at a Discounted Price
Right now we are having a discount while the launch is going on. You'll save money if you purchase during this time.
The Juicing PLR is geared towards people who want an opt for their community. You'll get the report with professional eReport cover, the opt in page, the thank you and download page, as well as product reviews and top 10 lists for your blog.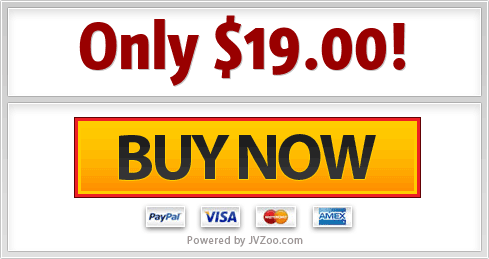 All PLR Products that you purchase from us are non refundable.
---
PLR Terms:
1. Don't pass on PLR rights to anyone, so your customers only get personal use rights.
2. Do not put our name on it.
Thank you!
Jennifer & April
If you have any questions, please let us know. You can reach April at [email protected]